Daily - Pour
7th Aluminium Conclave
Circular of Training Program
Wescon
Daily Pour

Date : 14/03/2017 Issue No. : 1275/16-17
Compiled By : Shyamal Aroskar, Asst. Dir.-WR
B.Ramchandran, Chennai
_________________
IIF News
Please attend
WESCON 2017
IIF-Western Region jointly with Gr. Mumbai, Rajkot,
Vadodara and Kolhapur Chapter organised Two days Regional Conference "WESCON 2017"
Theme : Foundry : Challenges & Opportunites
Date:

Friday, 14th April & Saturday, 15th April, 2017
Venue: Hotel Deltin
Varkund, Nani Daman (UT)
Conference Brochure & Delegate form attached
Pune Chapter
IIF- Pune Chapter organised A One day Training Program on

"Production of Ductile Iron through Case Studies & Practical Tips"
Date :

Saturday April 8, 2017

.
Time :
8:45AM to 5:00 PM

.
Venue

:

The PRESIDENT HOTEL, 34/11, Erandwane,
Prabhat Road, Near Kohinoor Mangal Karyalaya,
(Lane opposite Garware College) Pune 411 004.
Chennai chapter is organising
"Aluminium Conclave"
during

28th to 29th April 2017

,at Chennai.
For more details. Please refer the Circular.
Asst.Director IIF-WR
Thought of the Day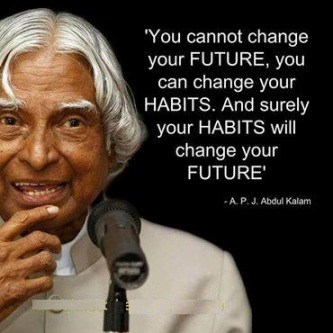 News Letter Supported By
Today's Top Raw Materials Headlines
*** India Brass, Copper Scrap prices drop; LME Copper Futures recover from biggest weekly fall since Dec

*** India Nickel Scrap prices fall tracking weakness from Nickel Futures

*** US stainless scrap : 304 prices take another hit

*** Comex Cu: Prices halt 4-day slide

*** LME aluminium stocks fall in all regions

*** European ferromolybdenum price rises further

*** Chinese ferrosilicon prices to go up

*** Chinese silicomanganese sees prices growth

*** Chinese PrNd mischmetal price increases slightly
Raw Material News
US, Japan using India to contain China: Chinese media

PTI | 12 Mar 2017, 22:02 IST | India should not fall into the "trap" of the US and Japan who are trying to use it to contain China, the official media said, underlining that such a move may make New Delhi face more risks. "Washington hopes to use New Delhi to contain China in the Indian Ocean," it said
***
The Automotive Revolution and Its Impact on Commercial Real Estate

The increasing complexity of cars and growing number of parts suppliers has created an intricate supply chain that must perform like a well-orchestrated symphony. The story of Volvo--which has suppliers from around 50 countries--reflects Sweden's love affair with globalization.
India Nickel Scrap prices fall tracking weakness from Nickel Futures
India's major nickel scrap prices fell on the Scrap Register Price Index as

on Friday

, while nickel futures prices at India's Multi Commodity Exchange settled slightly down.

According to the Scrap Register Price Index, the major nickel scrap commodities like nickel cathode, nickel plate(4x24), nickel plate(9x9) and nickel russian(4x4) traded down

on Friday

.

In futures, the most active March nickel contract on Multi Commodity Exchange dropped by 2.58 percent to Rs. 660.50 per kilogram

on Friday

from previous close of Rs. 678.00 per kilogram. The MXC nickel prices touched an intra-day high of Rs. 679 per kilogram and an intra-day low of Rs. 657.90 per kilogram during

Friday

.

Following two consecutive hearings last week, the Philippines' mining industry expressed its confidence that the Commission on Appointments (CA) will reject Gina Lopez as the Environment secretary, emphasizing that she was unable to persuade the members of the committee.

Lopez is among just a few of President Rodrigo Duterte's appointees yet to be confirmed by lawmakers. LME Nickel prices fell 10% as bears believe there will be a rejection
Industry News
China warns of trade war if US imposes tariffs on its goods

China has warned of a trade war with the US if the Trump administration decides to ignore WTO rulings and unilaterally imposes tariffs on its goods.

"If any member ignores WTO rules for its own interests and rejects WTO rulings on trade disputes, multilateral trade mechanisms would become meaningless and the trade wars of the 1930s could even be repeated," Sun Jiwei, a spokesperson for the ministry of commerce (MOFCOM) said, reacting to moves by Washington to ignore the world trade body.

Sun was reacting to annual trade policy agenda sent to Congress by the new US government implying that America is not bound by World Trade Organisation (WTO) decisions.

The new US policy will also strictly enforce its trade laws, which include a "safeguard" provision that allows the Washington to unilaterally impose relief "if increasing imports are substantial cause of serious injury to a domestic industry," state-run Global Times reported.

US President Donald Trump, who made some tough statements against China before and after his election, branded Beijing as a currency manipulator to gain unfair advantage from exports and even threatened to impose 45 per cent tariffs on Chinese goods.

China's Commerce Minister Zhong Shan, told media last week that China and the US are interdependent, and bilateral trade relations affect not just the two countries but the world.

"Many Americans and their Western friends think that China has to rely on the US. I think they are partially right. But the US has to rely on China as well," Zhong said.

The report said the new US document asserts that "Americans are not directly subject to WTO decisions," and that the US will defend its national sovereignty over trade policy and use all possible sources of leverage to encourage other countries to open their markets to US exports of goods and services.

Zhong said China receives 26 per cent of Boeing airplane orders, 56 per cent of US bean exports, 16 per cent of automobile exports and 15 per cent of integrated circuit exports.

China-US trade reached USD 519.6 billion in 2016, representing 207 times that of the 1979 amount, when diplomatic relations started, he said.

However, the balance of trade is heavily tilted in favour of China as US exports amount to about $100 billion.

"A trade war is not in the best interests of the two countries and peoples because a trade war only does much more harm than good," Zhong had said
Decision on BS-III vehicles soon
The Supreme Court and the National Green Tribunal (NGT) are likely to decide by the end of this month if BS-III vehicles will be allowed to be registered even after

April 1

.

With the date of countrywide implementation of BS-IV norms nearing, Bajaj Auto has moved the apex court praying that manufacture, sale and even registration of non-BS-IV vehicles be stopped from

April 1

.

The company has said it will be at a "substantial price disadvantage" if the sale and registration of non-BS-IV vehicles are allowed after

April 1

as Bajaj has already made investments to meet the BS-IV deadline.

Bajaj Auto filed the intervention application in the Supreme Court recently in the MC Mehta case against air pollution in the capital. There is another appeal in NGT on the same issue, which has been filed by Dr R K Sharma, a retired government hospital employee.

In October 2016, the SC-mandated Environment Pollution Control Authority (EPCA) directed vehicle manufacturers that no non-BS-IV vehicle could be registered after

April 1

. Society of Indian Automobile Manufacturers (SIAM), however, has said other vehicle manufacturers have a large pending inventory of BS-III vehicles that can't be sold off before the current deadline.

The company has appealed that the Supreme Court "pass an order permitting Bajaj Auto to intervene in the matter and direct that notification dated July 4, 2014 and notification dated 12 June, 2015 (on implementation of BS-IV) are implemented in their true letter and spirit" across the country.

It also stated that "there is bound to be a substantial cost difference between a more polluting BS-III vehicle and a less polluting BS-IV vehicle. Some vehicle manufacturers are producing BS-III models till today and intend to continue until

March 31, 2017

and dump these polluting vehicles after

April 1, 2017

".

Any extension of deadline will, in effect, penalise the compliant manufactures while rewarding other manufacturers "for being in breach of the law", it added.

Meanwhile, Union Ministry of Road Transport (MoRTH) is likely to clarify to EPCA whether only manufacture of non-BS-IV vehicles will stop from

April 1

or their registration will stop too. SC will take up the issue on

March 20

while NGT will hear CPCB, SIAM and Centre again on the same issue on

March 23

.

Experts said there were many examples of companies that have complied with emission norms in advance like Hyundai in case of BS-III. Toyota Kirloskar Motor has announced that it may roll out BS-VI in advance of the 2020 deadline.

BS-IV standards have prescribed a separate oxides of nitrogen (NOx) cap limit for vehicles that was absent in BS-III standards for two-wheelers.

CSE researchers said there could be an 80% reduction in particulate matter emissions from commercial vehicles after the BS-IV switch
Life Style & Management
Handful of nuts a day helps in weight loss, cuts risk of cancer
Consuming 20 grams or a handful of hazelnuts and walnuts and peanuts a day can cut risk of heart disease, cancer and premature death.

Nuts are rich in heart-healthy polyunsaturated fats and monounsaturated fats, which lower LDL or "bad" cholesterol; plus, they are a good source of phytosterols, compounds that help lower blood cholesterol, reports CNN.

A 2016 analysis of 29 studies and up to 8,19,000 people revealed that 20 grams of nuts a day -- equivalent to a handful -- can cut people's risk of heart disease by nearly 30 percent, their risk of cancer by 15 percent and their risk of premature death by 22 percent.

In fact, the research suggests that nuts may help with appetite control, which can prevent weight gain or even help with weight loss.

The study included all kinds of tree nuts, such as hazelnuts and walnuts, and peanuts (which are technically legumes).

They are packed with fiber, protein, vitamins and minerals, including folate, vitamin E, potassium and magnesium.

Walnuts are a winner among nuts, because unlike their siblings, they have a significant amount of essential omega-3 fatty acids, which are important for skin health.
They also contain the most antioxidants compared with other nuts, according to a study from the American Chemical Society.
But the fat, along with protein, is satiating and helps slow rises in blood sugar.
That can prevent cravings for sweets and other carbohydrate-rich foods.
Research has also shown that eating nuts daily may help us live healthier lives.
3
Try making your own trail mix with nuts and dried fruit, or sprinkle some nuts in your salad, cereal or yogurt. You can also use crushed nuts as a tasty topping for fish. And if you want nothing other than nuts, stick to quarter-cup portions, or a small handful
***
Jokes All the Way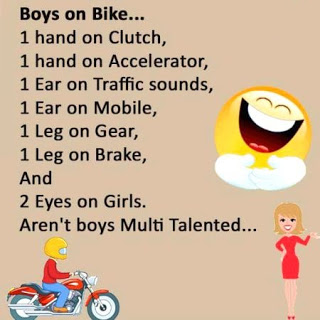 ***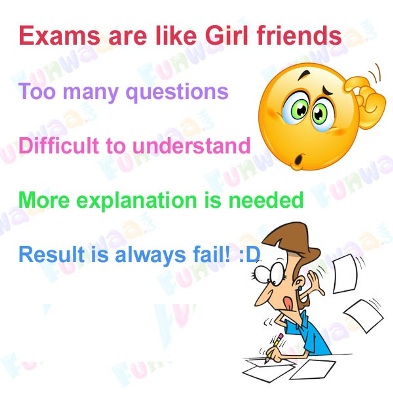 ***
The Institute of Indian Foundrymen
706, Madhava, Bandra-Kurla Complex, Bandra (E), Mumbai-400 051
Phone : +91-22-2659 1308, 2659 1303, email : wr@indianfoundry.org
Join us on Facebook. www.facebook.com/iif western region