Daily Pour
Date : 20/02/2019 Issue No. :1678/18-19
Compiled By : Shyamal Aroskar, Dir.-WR
B.Ramchandran, Chennai
IIF News
Ahmedabad Chapter has organized two days seminar.
Shyamal Aroskar
Director IIF-WR
Thought of the Day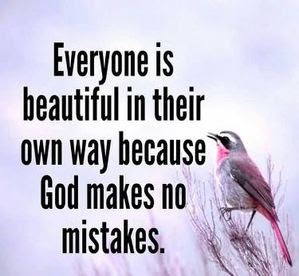 News Letter Supported By
Today's Top Raw Materials Headlines
*** Italian scrap market quietens on uncertainty

*** Indian Brass, Copper Scrap prices drop; MCX Copper climb

*** Global Ferrous scrap Market remains quiet, prices likely to fall

*** UK FERROUS SCRAP: February prices bounce in line with export market

*** CIS PIG IRON: Market strengthens as buyers start to accept higher prices

*** SE Asian rebar importers observe price hikes

*** SHFE base metals prices up across the board; eyes on US-China trade talks

*** India to introduce scrapage policy for all automobile industry

*** Dollar strength caps base metals despite thin LME stocks; Ni falls 1.6%

*** Indian ferrosilicon prices down

*** Chinese LC ferrochrome market sees limited transactions

*** Chinese MC ferrochrome market relatively quiet

*** Chinese calcined pet coke prices down

*** Export prices for Chinese aluminum alloy ingot ADC12 stable

Raw Material News
Trump agrees to postpone further Chinese tariff increase

It was reported that US President Donald Trump recently announced that the US agreed to postpone a scheduled tariff increase on Chinese goods again if the US and China reached a more complete trade agreement. At first, the US government scheduled to increase tariff rate on US$200 billion worth of Chinese goods to 25% from 10%.

In order to avoid the deterioration of trade conflicts, representatives of China and the US meet again in Beijing recently. The US delegation included Treasury Secretary Steven Mnuchin, Trade Representative Robert Lighthizer, Assistant Secretary for Fossil Energy Steven Winberg, and other senior executives.

Trump said that he hoped to reach a long-term and mutually beneficial trade agreement with China, rather than a temporary emergency agreement.

***

Indian Brass, Copper Scrap prices drop; MCX Copper climb

India's major brass and copper scrap commodities prices dropped on the Scrap Register Price Index as on Wednesday, while copper Futures prices at India's Multi Commodity Exchange advanced as investors awaited their cue from the latest trade data from top metals consumer China and the Sino-U.S. trade talks in Beijing.

India's major brass and copper scrap commodities prices including Brass Shell 40mm, ACR Copper Coil 3/8, CC Rod LME ++, Copper armature, Copper cable scrap, Copper cathod LME ++, Copper shell 40mm and Electrolytic Copper strip 25mm fell on the Scrap Register Price Index as on Wednesday.

The most active February copper contract on India's Multi Commodity Exchange fell by 0.50 percent to Rs. 434.75 per kilogram on Wednesday from previous close of Rs. 432.60 per kilogram. Copper Futures at MCX touched an intra-day high of Rs. 436.05 per kilogram and an intra-day low of Rs. 432.30 per kilogram during Wednesday.

China is due to report its copper import and aluminium export numbers for January later in the day. US-China trade optimism was not enough to substantially shore up copper prices.

***

Indian steel consumption may go beyond US in 2019

Indian steel minister Chaudhary Birender Singh said that 2019 Indian national steel consumption might go beyond the United States, and the infrastructure budget of this year was 6 trillion rupees.

The minister said in the Summit of India Steel 2019 that because the strong demand of manufacture and expenditure of infrastructure increased, Indian GDP was expected to rise accordingly.

Besides, the minister also mentioned his considers on some favorable factors and potential infrastructure, so the average steel consumption of Indian people will increase a lot.

The Secretary of Ministry of Steel Binoy Kumar said that the policy of Indian domestic steel has already saved 80 billion rupees above in 2017 for India.

***
Industry News
India to introduce scrapage policy for all automobile industry

MUMBAI (Scrap Register):

The India government has been working on a scrappage policy for a while. The Delhi government had in August 2018 announced guidelines for vehicle scrapping.

The Indian government may mandate that every auto manufacturer should sets up one or two recycling facilities.

The auto recycling industry in the US and Canada provides enough steel each year to make nearly 13 million new vehicles.

India could learn from the recycling policies in the European Union, Japan, China and Korea. The EU mandates that 95% of the weight of an ELV should be recycled, while Japan has specific requirements for recycling of airbags and automobile residue. Vehicles owners in Japan also have to pay a recycling fee while buying a new car.

Some used vehicles end up in scrap yards. But even at these yards, workers use crude and unscientific methods to dispose vehicles. Such practices pose a danger to health and environment. The sector needs to be regulated if India wants to avoid a disaster.

Once a scrappage policy is in place, vehicle recycling is sure to attract entrepreneurs, given the sheer size of the market and the growth potential.



India should call a truce in its trade conflict with US




U.S. and Indian officials are meeting in New Delhi today for what promises to be a tetchy summit. The trade relationship between their countries has never been easy. The fact that India has a $22-billion trade surplus with the U.S. -- despite running a deficit with many of its other major trading partners -- is particularly annoying to the Trump administration.

The total might seem insignificant compared to America's $566 billion trade deficit with
China. For its own sake, though, India would be wise to address rather than try to minimize U.S. complaints.



That's not only because the U.S. seems to be preparing heavy-duty retaliation. It might remove Indian exports from the "General System of Preferences" tariff plan, which ensures that about 2,000 different kinds of goods -- "product lines," as the trade negotiators call them -- can be imported into the U.S. without any tariffs being levied. Washington seems serious: In November, 50 Indian product lines were removed from the GSP.

Normally, Indian negotiators would point out that Indo-U.S. trade isn't particularly unbalanced, that we're still a developing country and should get a few concessions, and that we're all in this together against China, aren't we?

That argument rings increasingly hollow, however. It isn't just Trump's fixation on Harley-Davidson motorcycles: He famously complained that Harleys imported into India were subject to a 50 percent tariff, even after Indian Prime Minister Narendra Modi called the U.S. president personally to tell him tariffs were being cut. "They think they're doing us a favor," Trump fumed. "That's not a favor."

More genuine is concern about India's growing protectionism. Indian tariffs on solar panels (ironically, meant to control Chinese imports) prompted a U.S. complaint at the World Trade Organization. Then, an Indian attempt to fix the price of stents caused the U.S. medical equipment industry to rise up in protest.

Now, India has chosen to wage battle against U.S. companies on a completely new front: data localization. The Reserve Bank of India told all payments companies to "store the entire data related to payments systems" solely in India.

The government followed up with two separate draft policies, one of which ordered e-commerce companies to store user data in India and one which tells all internet companies to store personal data of Indians in India. The latter policy doesn't even pretend to be anything other than an attempt to make it easier for Indian companies to do business at the expense of foreign ones.

And, incidentally, it's terrible news for any Indian who doesn't want all her data made available to an unaccountable and intrusive national security bureaucracy.

E-commerce has also been a major flashpoint. The government is going after foreign-owned e-commerce web sites such as Amazon, telling them that they can't hold any inventory or allow their platform to be used by companies they'd invested in. In other words, Amazon needs to find a middleman to sell Kindles or Echos on its Indian website. Local companies face no such restrictions.

The U.S. can certainly be faulted for not seeing the bigger picture. It's China that's distorting the global playing field, and U.S. trade policy should be focused on finding and building alliances with countries such as India to combat that larger problem. India has the potential to be a giant market, which U.S. companies might need if they're slowly squeezed out of China.

But, India's negotiators, too, should recognize two basic facts. First: The world isn't going to take its rising protectionism lying down. If the country starts closing off its market, which right now remains more potential than reality, it will find doors closing to its exports as well. That in turn would reduce its attractiveness as a manufacturing base.

This leads us to the second fact, which is that India can't manage without preferential trade deals. A quarter of the GSP goes to benefiting India, about $5.6 billion. This allows a lot of smaller, labor-intensive -- and otherwise uncompetitive -- Indian exporters access to the vast and lucrative U.S. market.

Not only can't India afford to lose that, we need more such deals. Indian exports have largely remained flat, or even declined in real terms, since Modi took office. They were $314 billion in 2013-14 and are about $300 billion now. Protecting big business in India needs to take a back seat to the very real crisis facing Indian exports.




Life Style.........
Novel software may help detect heart diseases




Researchers have developed a new software that could spot potentially lethal heart diseases and may lead to improvements in prevention and treatment, says a new study.


The software - ElectroMap - which measures electrical activity in the organ, is a new open-source software for processing, analysis and mapping complex cardiac data.

The study showed that the heart's pumping ability is controlled by electrical activity that triggers the heart muscle cells to contract and relax. In certain heart diseases such as arrhythmia, the organ's electrical activity is affected.

Arrhythmia is improper beating of the heart too fast or too slow.

"We believe that ElectroMap will accelerate innovative cardiac research and lead to wider use of mapping technologies that help prevent the incidence of arrhythmia," said Kashif Rajpoot, Senior Lecturer at the University of Birmingham Dubai.

"This is a robustly validated open-source flexible tool for processing and by using novel data analysis strategies we have developed, this software will provide a deeper understanding of heart diseases, particularly the mechanisms underpinning potentially lethal arrhythmia," Rajpoot added, published in the journal, Scientific Reports.

The incidence and prevalence of cardiac disease continues to increase every year. However, improvements in prevention and treatment require better understanding of electrical behaviour across the heart, the study noted.



***
Jokes All the Way......



"Do you drink?" the girl's father inquired of his prospective son-in-law."


"First tell me whether it is a question or an invitation" asked son-in-law.


Join us on Facebook. www.facebook.com/iif western region