Daily - Pour
Daily Pour

Date : 20/04/2017 Issue No. : 1299/16-17
Compiled By : Shyamal Aroskar, Asst. Dir.-WR
B.Ramchandran, Chennai
_________________
IIF News
Dear All,
The Institute of Indian Foundrymen (Western Region) will organize 66th Indian Foundry Congress & IFEX at Helipad Exhibition Centre
,
Gandhinagar, Ahmedabad from

10-12 January, 2018

. Kindly block dates.
On this occasion an unique volume cum reference book on Case Studies and Success Stories will be released.
Title:

"

Journey

To The

Centre

of The

Melting

Pot"
The volume will be in place of routine Souvenir. Many senior foundry experts from India, USA, Europe and Other countries have already confirmed to contribute important Case Studies. There is no doubts that the volume will have a long shelf life on the desk of existing and next generation of the foundrymen.
1) All of you are invited to share a real Case Study, Success Story focus on floor shop activities and on the topic from Moulding to Managment for this memorable volume. Approved ones by Technical Papers selection Committee will be printed and some will be alloted slot for presentation.
Date for Synopsis: Immediate. Date for full text: By

15th July, 2017
You can select title as follow:
Example A: Case Study on how we reduce energy consumption.
Example B: Success Story of reviving a sick unit.
2) Sponsorship and advertisement support is solicited for this memorable Volume designed to give good mileage for years to come.
3) Kindly share this massage to other senior Foundry Experts, Suppliers and Foundrymen.
Let's share our rich experience to the foundry fraternity.
Subodh Panchal Jagat Shah Sanjay Desai
Co-Chairman, 66th IFC Chairman, 66th IFC Horn. Sec. 66th IFC
info.66ifc@ifcindia.net
jagatshah.66ifc@ifcindia.net
sanjaydeasai.66ifc@ifcindia.net
Asst.Director IIF-WR
Thought of the Day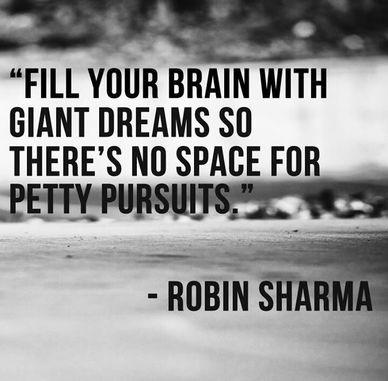 News Letter Supported By
Today's Top Raw Materials Headlines
*** India Containerized Shredded Scrap import prices climb

*** India Brass, Copper Scrap prices stay flat; Copper Futures down by 2.42 percent

*** India Aluminium Scrap prices remain flat; Aluminium Futures drop by 1.89 percent

*** Italian scrap and pig iron prices becalm

*** Italy palns to purchse pig iron from India and Iran

*** Indian ferromolybdenum prices stable

*** Chinese ferromolybdenum prices to be stable

*** Chinese silicomanganese prices drop

*** Chinese low grade silicon metal offers flat

*** Calcined pet coke prices up in Shandong due to tight supply

*** No more 'lal battis': Every Indian is a VIP, declares PM Modi
Raw Material News
Italy palns to purchse pig iron from India and Iran

Financial Times reported that significantly reduced availability of pig iron from Ukraine since late February has opened the door to the Italian market for alternative suppliers, India and Iran in particular. Basic pig iron from these two countries was offered to Italy at USD 360-370 per ton CFR

Both India and Iran are new pig iron suppliers to Italy and the Italians are quite conservative when it comes to purchasing pig iron."
***
India revives coal export plans to check rising pithead stocks

With rising pithead stocks across the country, India is considering exports to cope with surpluses. The government is now looking for new consumers for the surplus coal

***
Pattern of steel consumption in India shows tremendous scope for growth – Mr Sushim Manerjee
Mr Sushim Banerjee DG of INSDAG wrote in Financial Express that there is a near unanimity on the view that the market growth in steel at 3% in FY17 is good but the envisaged growth potential of the sector is much more
***
Industry News
BharatBenz expands bus segment; rolls out new 16T intercity coach
In a bid to further expand its bus portfolio, Daimler India Commercial Vehicles (DICV), the wholly-owned subsidiary of Daimler, has rolled out its new 16 T intercity coach. It had earlier in 2015 announced while starting its bus business its plan for launching an intercity coach to complete the brand's bus line-up.

Targeted at the growing segment of inter-city travel, the 16-tonne, 238 hp (175 kW) front-engine coach will complement BharatBenz' portfolio of school, staff and tourist buses in the 9-tonne category, which have been available since the end of 2015.

Markus Villinger, Managing Director Daimler Buses India said, "We designed the all-new BharatBenz intercity coach to take inter-city travel to the next level: a safer and more comfortable experience for passengers and drivers, and more value for operators at the same time. Building on our acceptance in the market and this strong product with proven BS-IV technology, we are very confident to capture opportunities in this growing segment."

With an optimized wheelbase, the 12-meter BharatBenz intercity coach offers 790 mm of legroom for passengers. The front and rear air suspensions are calibrated with chassis performance to minimize impacts of road undulations. Overall, the vehicle also offers a more quiet ride thanks to its open saloon design which enhances acoustic insulation despite a front mounted engine.

The intercity coach is fitted with a comprehensive range of active and passive safety features. The robust aluminique body meets the stringent safety standards for roll over as per the AIS-031 CMUR Bus Body Code, maintains the company statement. Fabricated without any welded parts, the lightweight structure not only gives extra strength to the vehicle but also lowers its centre of gravity, which provides extra stability to the vehicle.

The wider brake lining (410 x 220 for all four tyres) guarantees effective braking leading to a better braking distance. The vinyl flooring comes with an anti-skid top layer and fire retardant materials which are carefully designed to ensure a safe walkway for passengers in case of emergency situations.

With a focus on higher profitability for bus operators, the BharatBenz intercity coach is designed for lower cost of ownership. The vehicle body's aluminique structure considerably lowers its gross vehicle weight, while the aerodynamic body design and tubeless tyres reduce drag and rolling resistance, altogether improving fuel efficiency. The coach also offers oil change and gearbox oil change intervals of 100,000 km.

BharatBenz BS-IV vehicles meet the upgraded norms using a system based on SCR technology. Besides the further improved fuel economy and lower maintenance costs, SCR technology allows BharatBenz BS-IV vehicles to operate unhampered with BS-III fuel, if required.

The SCR technology uses an aqueous urea-based fluid called AdBlue, which is sprayed into the exhaust stream to break down dangerous nitrogen oxides emissions into harmless nitrogen and water. AdBlue consumption is only a fraction of fuel consumption, so refill intervals are fewer. AdBlue is available nationwide at all BharatBenz dealerships and other outlets
***
Tata Motors to export some older-technology trucks after court ban
Tata Motors is planning to export some of its unsold stock of older-technology trucks, after an unexpected ban on their sale in India, a senior company executive said

on Wednesday

.

India's top court in March banned the sale of vehicles that run on older Euro III fuel technology from April 1, a decision that led to a sharp fall in shares of major automakers sitting on unsold inventory.

Tata Motors, the country's largest truck and bus maker, has unsold stock of about 15,000 commercial vehicles while its dealers hold around 3,000 units, said Ravindra Pisharody, executive director for commercial vehicles.

"Over half the stock is exportable over 4 to 6 months with minimal or no change," said Pisharody, adding that the auto industry is still considering whether legal action was possible.

"Of the balance we are looking at converting them (to Euro IV technology) ... and cannabalising the remaining for spare parts," he said.

India said in 2015 automakers must manufacture only Euro IV compliant vehicles from April 1, 2017 as they are less polluting, but it did not propose banning the sale of older-technology vehicles from the same day.

The court said in its ruling that the health concerns of citizens took precedence over any financial losses for companies
Life Style & Management
Understand your liver and prevent it from diseases
According to WHO, liver disease is the 10th most common cause of death in India.

World Liver Day, commemorated on April 19 every year, is a chance to build awareness and understand how important the liver is for our body and how liver diseases can be effectively managed.

Liver is the second largest organ in the body and is a key player in our body's digestive system. Everything we consume, including medicine, passes through the liver.

It fights infections, regulates blood sugar, removes toxins, controls cholesterol, making proteins and releases bile to help digestion. We cannot survive without the liver, it can be easily damaged if we don't take proper care.

Symptoms of liver damage do not present themselves till very late. Diseases such as hepatitis A, B, C, Hepatocellular cancer and cirrhosis often occur because of bad lifestyle choices, excessive consumption of alcohol and drugs, continuous intake of unhealthy food over a long period of time, sedentary lifestyle and lack of exercise.

Currently, there is no cure for a severely diseased liver and therefore it is critical to take care of this multi-functionary organ and gland. The only way to manage a failed liver is to get a liver transplant.

This World Liver Day, Fortis Healthcare encourages you to understand your liver and take care of it:

Causes for liver disease:

• Can be inherited or genetic

• Unhealthy lifestyle and eating patterns

• Hepatitis A, B and C infections

• High intake of alcoholic drinks, high cholesterol foods

• High BMI (body mass index), which is associated with Type 2 diabetes risk

• Obesity

Symptoms of liver disease and liver cancer:

• Sudden weight loss

• Decrease in appetite or a feeling of fullness after a small meal

• Nausea and vomiting

• General weakness and fatigue

• Pain in upper abdomen (right side or near right shoulder blade)

• Enlarged liver (hepatomegaly)

• Enlarged spleen

• Abdominal swelling (ascites)

Preventing liver disease and tips for liver care:

• Adopt healthy lifestyle and have a balanced diet

• Eat foods from all the food groups: grains, proteins, dairy products, fruits, vegetables and fats. Include green leafy vegetables, broccoli, cauliflower, cabbage, carrot, apple and walnut in your diet.

• Eat foods that have lot of fibres such as fresh fruits and vegetables, whole grain breads, rice and cereals such as quinoa, millet and buckwheat

• Ensure safe blood transfusions to avoid contracting hepatitis A, B, C

• Maintain personal hygiene and be sure to wash hands after using the washroom

• Avoid tap water when travelling

• Say No to alcohol, tobacco and drugs

• Exercise regularly

Dr Vivek Vij, director, Liver Transplant, Fortis Escorts Heart Institute, New Delhi says, "A key player in the digestive system of the human body, the liver processes everything we eat and drink including medication. It is impossible to survive without the functioning of the liver and it is an organ which needs to be well maintained and taken care of. Due to the fact that it is a multi-functionary organ, it is susceptible to viruses, toxic substances, contaminants present in food and water. However even when it is under siege, the liver is slow to complain as it is a tough, hardy part of our body. Often, people with liver problems are unaware of any problem as they will experience few or no symptoms. While there have been major advances in treating liver diseases, there is no complete cure. Therefore, it is very important to make healthy lifestyle choices to prevent liver damage, and getting the necessary vaccines against viruses which can cause liver disease."
***
Jokes All the Way
Facebook update....
A teenagers' Facebook update:

"Internet was not working last night, spent time with family.
They seem to be nice people".
***
The Institute of Indian Foundrymen
706, Madhava, Bandra-Kurla Complex, Bandra (E), Mumbai-400 051
Phone : +91-22-2659 1308, 2659 1303, email : wr@indianfoundry.org
Join us on Facebook. www.facebook.com/iif western region